Emmy Award winning Writer/Producer Dennis Watlington possesses a charismatic magnetism that sets off spark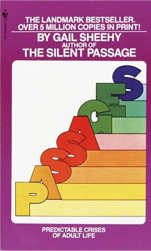 s when he enters a room. - Dana Roc - Living Louder
As a teenager that electricity attracted best-selling author Gail Sheehy who subsequently included a chapter on Dennis in her 1976 landmark hit, Passages, describing him as a "spirit inextinguishable." That was true then and it is true today. Dennis' resilient heart challenged the limits imposed on a poor black child born in the Harlem projects and built a life and a career doing what many would label the impossible. Dennis boarded the early Sixties integration train at the age of eleven, when he was selected to be part of a neighborhood Boys' Club program that assisted ghetto children in gaining scholarships to exclusive private schools. He was initially released from the program, but not before he got a taste of privileged American freedom and the unspoken potential that lay beyond the gates of the ghetto.
The expulsion from prep school left Dennis dispirited and at the age of thirteen he began a three-year tour through hell as a heroin addicted street hoodlum, but the seed of possibility that had been planted presented a conflict. Criminal behavior clashed with a desire to reach some of the goals that whet his young appetite during his flash in the pan as a productive soldier in Martin Luther King's integration initiative. A near death experience from an advanced case of hepatitis convinced Dennis to "try or die" and he was left to find his way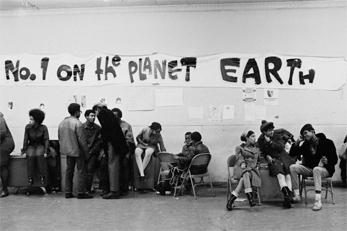 among his peers who were bent on incarceration or early ignoble death. Back with the Boys Club and under its mentorship, a chance meeting with Bill Brokaw, a Hotchkiss School trustee, changed the course of his life, and nine months later Dennis was attending the School becoming President of his Class.
After Hotchkiss, Dennis attended New York University for a year, before taking over the reigns of an East Harlem community center that had provided a safe haven during his adolescent years. He relished the challenge of working with the neighborhood kids under the leadership of Harlem icon Chuck Griffin, as he considered his options for a career. A direction began to take form when he heard a radio advertisement for an acting school in West Harlem. He signed up and quickly discovered that the theater was in his blood. As Dennis immersed himself in acting he was offered an opportunity to be a consultant on a film script about inner city basketball. The director encouraged him to take a stab at writing, and discovering a talent for shaping dramatic scenes, made Dennis a fully accredited writer on the project. When the script Champions was completed Dennis set off for Hollywood to pitch the movie to the major studios, and in the hallowed halls of Tinsel Town he sensed a vibe receptive to his streetwise sensibilities, and he was involved in a number of writing projects.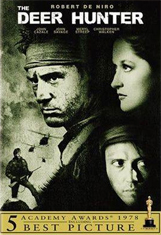 He returned to New York when his acting career showed promise when he was offered a role in the Academy Award winning film,The Deer Hunter, but in the late seventies roles for black actors were scarce, and Dennis decided to concentrate on writing. In early 1979, he wrote and directed his first play, Bullpen, produced by the American Theater of Actors and founded People's Neighborhood Theater, a group committed to bringing diversity to the city's theatrical community. During the four year run he gave Bruce Willis his first break and cast aspiring actors Denzel Washington and Giancarlo Esposito among others.
Dennis had another bout with hell, when in the early eighties he succumbed to crack, the new drug that was devouring East Harlem. His addiction raged for several months until he entered a rehab determined to kick the addiction. On the road to recovery, Gail Sheehy suggested he write about his recent brush with destruction, and several months later Dennis chronicled his harrowing tale in Between the Cracks for Vanity Fair Magazine. The article was optioned by HBO for a television movie and Dennis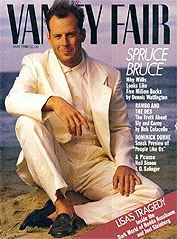 was hired to write the screenplay. More opportunities followed in print journalism, and Dennis continued to write for Vanity Fair as well as the New York Times and American Way Magazine.
Television soon beckoned. Dennis wrote several Movie-of-the-Week scripts for the networks and spent a period of time writing for ABC Daytime Drama, including General Hospital, All My Children, One Life to Live and The City. His feature film credits include Chester and Marlene (Rhythm 'n Pictures, Koln, Germany), Shots (RHI Entertainment), The Hawk (Ravitz and Company) and the original screenplay, 19 North.
Since then the bulk of Dennis' work has been in documentary film. In 1994, he won an Emmy Award for writing The Untold West: The Black West for TBS, a film about African American participation in the settling of the American West. Dennis also produced and wrote Zahira's Peace, a documentary about a young woman injured in the Madrid terrorist bombing that was broadcast nationwide in Spain to commemorate the first anniversary of the March 11, 2004 attack. He was the winner of the 2005 Ciné Golden Eagle Award.
Other award winning documentary work includes: Unintended Consequences, a short film exploring the Rockefeller Drug Laws; Hospital at Ground Zero, a portrait of NYU Downtown Hospital and its response through the September 11th terrorist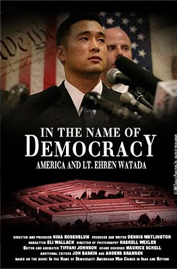 attack; Sly and Jimi: The Skin I'm In, a New York Times / Showtime production about Sly and the Family Stone and Jimi Hendrix; and Walter Rosenblum: In Search of Pitt Street, on the life and career of an internationally renowned photographer and In the Name of Democracy: The Story of Lt. Ehren Watada. His memoir, Chasing America: Notes of a Rock 'n Soul Integrationist, was published by St. Martin's Press (2006) and excerpted in the (*) NY Times Sunday Magazine. Also published in France by Buchet & Chasel (2008), it is regarded as one of the breakthrough works on racial relations in America.
Dennis is always in demand as an inspirational speaker/teacher at schools, colleges and correctional facilities. Just before his stroke he staged Bullpen at Woodbourne CF using inmates as actors. He has participated in diversity tours for the State Department in Honduras, Nicaragua and Brazil.
Dennis' versatile career is constructed upon a conviction that his creative instincts would never betray him. Never has this been truer than it is today. In June 2011, Dennis suffered three near fatal strokes that left him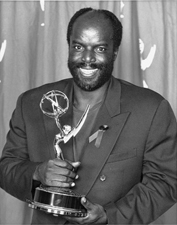 virtually paralyzed and barely able to speak. Four days later, while coming out of the ICU, he was heard to say; "Now this is a story…"
Realizing that Dennis' creativity was burning brightly, his partner, Caroline Phipps, has been recording his experience and her own as his principal caregiver, with the intention of shedding light for others on the dark side of such devastation. This roller coaster story is vintage Dennis. A mixture of everything and all at once: shock, grief, comedy, beauty, hope, absurdity and inspiration. Or in his own words, "What is this, a reverse act of magic? Tell me someone, have I been gifted or robbed?" Nina Rosenblum of Daedalus Productions, Inc. has been filming his progress and together with assistance from "Friends of Dennis" have put together a "video montage".
Currently Dennis is reconnecting his inextinguishable spirit with his broken body and making great strides in a rehabilitation program with the help of an Egyptian magician of a physical therapist, Makram Henain. They have become very close and as Dennis describes, "we're having the most fun a stroke allows."